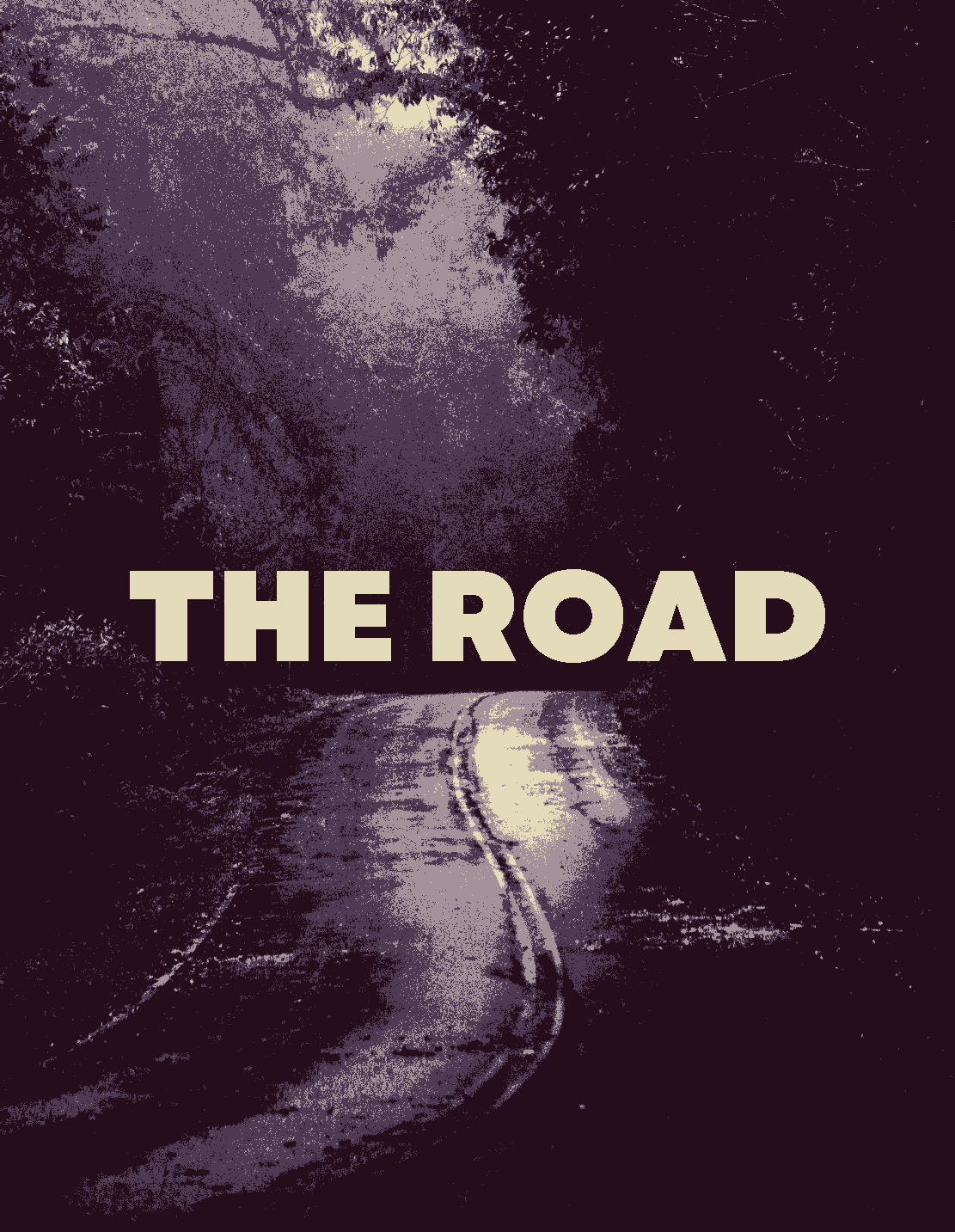 THE ROAD

THE ROAD was made in less than two days as an entry into Alberta Game Jam 2021. This game uses only stock photos and free sounds. None of the images are original. Some sounds used in the game are from Zapsplat.com. This game contains a lot of text and may contain typos, please leave a comment if you find any!
DISCLAIMER, this game is very dark and not for the faint of heart. If you want something more family friendly play this instead!

You, your wife, and your two kids are on vacation in the European countryside. After getting lost a few a times, you are certain that this is finally THE ROAD to the bed and breakfast you booked. The time is now 9:03 PM, you hear a loud stutter and your rental car comes to a rolling stop...

Pick your choice by entering the corresponding number on your keyboard, then hit enter to continue.

If you enjoyed this game and would like to support me, feel free to follow me on social media or leave a donation on one of my games :)
Download
Click download now to get access to the following files:
Comments
Log in with itch.io to leave a comment.
Oh ho, this is fun. Great use of sound effects to heighten the creepiness.
great game, i replayed each steps twice to find good ending and would do more if i didnt read the comments lol.
That was fun! Here's my lil video:
the sound effects and the art are really good. wouldn't mind playing a long version of it
Thanks for playing! That may happen one day ;)
imagine not saying no when the game starts up
this game is so fucking cool but i cant seem to get past any of the ways i have found lol. i die everytime and i was wondering if i could have a hint lmao. if not thats cool :)
Thanks for playing! There is actually no "good" ending so you probably did them all ;)
Nice little game! Very cool style. I found a typo: at one point the word "group" is misspelled as "gorup."
Spoilers ahead---------
If the game had a proper good ending, it might give the player more closure, like they've accomplished something at the end. Just my opinion. But great job nonetheless!
Wow! I didn't even knew I like this style of game before trying it, and I think this was a good start! I wouldn't mind play a longer version of it, great work!

I don't know if there's a good ending though, I tried every opition (I think) and always ended up having a violent death or getting lost haha

Hello what a great Play! This is super cool and reminds me of The_Quest_(1983_video_game). Claps Claps... now i want to see the other game too lol. I could not figure out how to leave the Game with out alt tab. I did not finish the game I think.
Thank you for playing, I'm glad you liked it! There is actually no real way to leave the game yet. I didn't even think of adding that! Also there is no single ending.